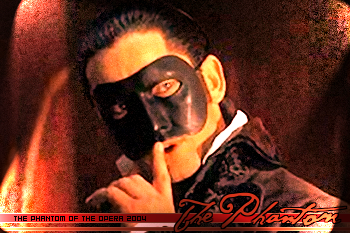 Main
Codes
Join
Update
Fans
Extras

T H E F A N L I S T I N G
Last updated: July 15, 2022
# Fans Listed: 259
# Pending: 0
Newest members: Stephanie
Categories: Characters, Miscellaneous

Alter Listings Network
The Movielistings Network

Welcome to the fanlisting for the movie character The Phantom (as played by Gerard Butler), from the 2004 version of The Phantom of the Opera. A fanlisting is a list of fans from around the world stating that they are a fan of a particular subject. In this case, that subject is The Phantom, so if you are a fan like I am, join up!

Please note that this fanlisting is specifically for the 2004 movie version of The Phantom, and not any other version of the character.


This site is a part of The Wild Rose collective

I do not own The Phantom of the Opera or The Phantom, nor can I get in contact with anyone involved with the movie or Gerard Butler. I am just a fan showing my appreciation.